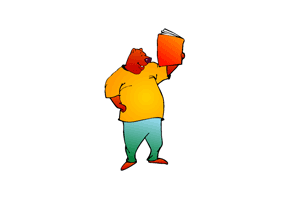 Delivery and manufacture of filling line components
AvtokomTehnolodgy has been operating in the Russian market since 2008 and proved to be a reliable supplier and manufacturer of filling line components in a short period of time.
AvtokomTehnolodgy offers mechanical seals, plastic, rubber abd steel items, repair kits for keg fittings, hybrid bearings and many other products for food industry equipment of Krones, KHS, Sidel, Alfa Laval, Micro Matic, DSI, SIG, Fischer, Tetra Pak, Sipa (Berchi Group) and other brands. Thanks to its extensive experience, high level of professionalism and use of new generation hi-tech imported equipment, AvtokomTehnolodgy has developed successful relations with western and Russian companies and holding companies producing brands which are well-known in Russia.
AvtokomTehnolodgy supplies components of European manufacturers and is a business partner of HWG, a company producing radial hybrid ball bearings used in KHS, Sipa, Sidel and other equipment, and of Kroma LTD, which produces mechanical seals for imported pumps of well-known brands - Hilge, KSB, Grundfos, Packo, Ebara, Wilo, Tuchenhagen, Alfa Laval, APV, Fristam and others. Kroma LTD's mechanical seals compete successfully both on price and on quality with such brands as Burgmann, John Crane, Aesseal, Roten and so on.
Besides deliveries of finished components from its warehouse, AvtokomTehnolodgy manufactures customized products as per specific samples or drawings, and the specialists of the company will help select the materials based on the part operating conditions. More than 10 000 items have been produced over the period of operation, whose quality is on a par with that of their European analogs.
AvtokomTehnolodgy pursues a policy of permanent renovation of its production equipment and adopts new production technologies, thus achieving the best quality of its products. The company has a GOST R certificate of compliance, an examination certificate of FBUZ The Center of Hygiene and Epidemiology, and an ISO 9001:2014 quality management certificate.
AvtokomTehnolodgy's goal is long-term collaboration with its clients by offering excellent quality, effective engineering solutions and affordable prices.
Tel.: 8-800-25-00-138
E-mail: info@avtokomtg.com
www.avtokomtg.com