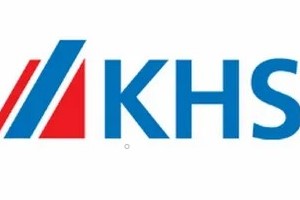 Avtokomtehnolodgy Group specializes in the production of KHS GmbH components and spare parts for high-quality European food industry equipment. Here you can buy spare parts and accessories for the beverage bottling line of one of the world leaders in this industry - the German company KHS GmbH.
KHS GmbH is one of the most famous manufacturers of food equipment from Germany, producing technological solutions for the production of beverages, food products, household chemicals, pharmaceuticals and bottling process liquids.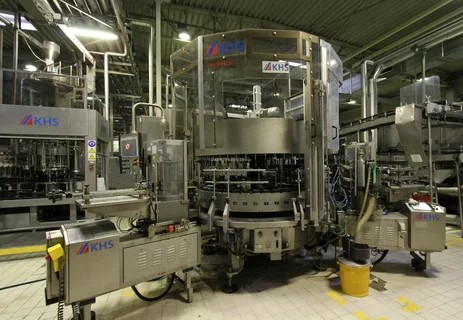 Turnkey lines manufactured by KHS GmbH offer systems for every industry, for every container type and for every beverage production process. Container types offered include glass and PET bottles, jars and kegs. Each KHS line includes the individual machines needed to carry out all the beverage production processes from PET bottle production, filling, labeling, packaging and palletizing, including inspection and complete disinfection.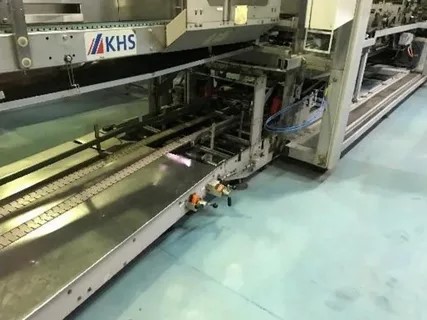 With KHS, spare parts for your lines and machines are always available in the shortest possible time - all over Russia. In addition, our critical spare parts kits provide maximum protection against unexpected production downtime.
Thanks to our own production, spare parts are always available to KHS customers very quickly. KHS is also constantly investing in the expansion of local spare parts warehouses to ensure you get the fastest possible delivery times.
Your benefits:
• Minimum downtime thanks to the greatest possible availability of spare parts in stock
• Maximum reliability due to high manufacturing standards and modern equipment
• Optimal mobility and delivery throughout Russia.
Avtokomtekhnolodgy Group of Companies develops and manufactures a full range of components for the KHS GmbH bottling line. Our own production site allows us to carry out a full technological cycle for the manufacture of products from the development of formulations, dyeing of rubber compounds, the manufacture of equipment for vulcanization of products and the production of finished products, to packaging and delivery to the customer's door.
Products are made from various materials: NBR, EPDM, Silicon, metal with various types of processing according to the submitted sketches, samples and drawings of the customer.
The presence of an experimental laboratory allows us to carry out incoming quality control of raw materials and materials used in production, as well as to constantly monitor the quality of products. The possibility of using our products for food industry equipment is confirmed by expert opinions and certificates (GOST R certificate, sanitary and epidemiological conclusion No. 835 of 09/30/2016, quality certificate for each batch of products produced)
Our company Avtokomtehnolodgy GK develops and manufactures a full range of components for the KHS GmbH bottling line. The production of the company allows to produce the necessary components in the right volume, which allows adjusting to the requirements of each specific customer. The main consumers of components and spare parts for bottling line equipment are:
breweries;
wineries;
champagne wineries;
alcoholic beverage production;
enterprises for the manufacture of milk and dairy products;
non-alcoholic plants;
enterprises of the food, chemical, pharmaceutical and medical industries.
KHS GmbH owns more than 1300 international patents in the field of food technology, which allows us to offer advanced equipment that ensures high efficiency and safety of filling.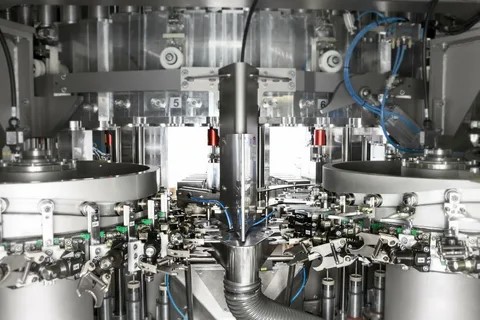 Filling lines KHS, includes the following types of machines:
inspection machines designed to control the quality and cleanliness of empty bottles;
monoblocks. This equipment combines two blocks - rinsing and filling (or filling and capping);
triblocks.
Plants performing the functions of rinsing, filling and capping (or filling, capping and labeling);
conditioners;
filling machines;
Capping machines that seal bottles with plastic or metal caps, corks, etc.;
Labeling machines. This bottling equipment from KHS GmbH applies labels to bottles using self-adhesive, hot or cold glue;
Premix saturators for carbonated drinks;
Packing machines KHS GmbH for packaging