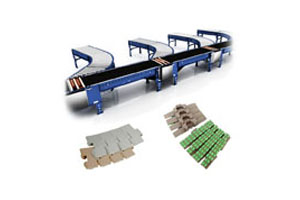 The AvtokomTehnolodgy group of companies represents in the Russian market of food industry conveyors and conveyor components of imported production: using high-quality environmentally friendly raw materials, with a wide range of temperatures, having a Certificate of Conformity GOST R.
This product is analog of such famous brands as Systemplast, Habasit, Rexnord, etc.
We offer:
- modular belts;
- legs, components for conveyors;
- aluminum profiles;
- friction belts and roller tires;
- shelving systems.
In assortment a wide choice of plastic tapes with various openness and structure of surface, with cross profiles of various height, with longitudinal boards and frictional slips, horizontal and rotary.
Any user will be able independently to dismantle and bring together most of them. It is also possible to assemble and install "turnkey" conveyors.