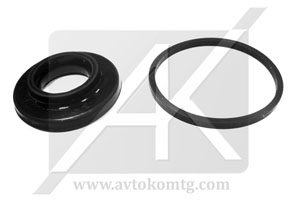 EPDM is a semi-finished product made of peroxy-crosslinked ethylene-propylene-diene rubber. EPDM is filled with carbon black and, therefore, cannot be used in electrical insulation.
EPDM is usually black in color.
Properties
EPDM has favorable mechanical properties and a very wide application temperature range: from -50oС to +150oС (hot steam up to +180oС). Thanks to its saturated structure, EPDM shows high resistance to ozone and weather action, as well as to ageing. EPDM is absolutely not resistant to mineral oils. Mineral oils and fats, as well as animal and vegetable oils and fats lead to an unacceptably high level of swelling. Due to a special structure of softeners, it is also possible to use it in glycol-based brake fluids (SL-DOT4). For this purpose, local access regulations are to be met and proper permits are to be obtained. Radiation resistance is relatively high.
Resistance data
Good resistance

Average resistance

Low/zero resistance

Hot water and hot steam up to +180oС

Silicon oils and fats (the oils can lead to reduction, tests are recommended)

-

Poorly flammable pneumatic liquids of the HFD-R group without mineral oil additives

Aliphatic hydrocarbons (propane, butane, benzine)

Detergents, sodium (soda) and potassium alkali

-

Mineral oils and fats

A large number of organic and non-organic bases and acids

-

Aromatic and chlorinated hydrocarbons

Saline solutions and oxidizing media

-

Vegetable and animal oils and fats

Poorly flammable pneumatiс liquids of the HFC group (glycolized water if the absence of mineral oils is guaranteed)

-

Biologially degradable hydraulic fluids

A large number of solvents (e.g. alcohol, ketone, ester)

-

Poorly flammable pneumatic liquids of the HFA, HFB and HFD-S groups

Glycol-based brake liquids

-

-
Application
The main application of EPDM is washing and cleaning equipment with sepcial process media (detergent, sodium (soda) alkali, etc.). Moreover,EPDM is the most suitable material for use in hot water or hot steam (lubricate with silicon fats during installation).
Predominant use:
- special parts for washing plants;
- rod and piston seals;
- round section rings;
- automobile brake system seals.
Main physical and mechanical charatceristics of EPDM
Properties

Unit of meas.

Value

Testing rate

Hardness

SHORE A

85±5

DIN 53505

Density

г/см3

1,22±0,02

DIN 53479

Tensile strength

N/mm2

≥12

DIN 53504

Tension strength

%

≥80

DIN 53504

Permanent deformation 100oС/22h

%

≤10

DIN 53517

Wide breaking strength

N/mm

10

DIN 53515

Rebound elsticity

%

38

DIN 53512

Abrasion capacity

mm3

140

DIN 53516

Minimum application temperature

oС

-50

-

Maximum aplication temperature

oС

+150

-

Heat ageing in air 70h/150oС:
Hardness change
Tensile strengh ch.
Tension strength ch.

SHORE A
%
%

+4
-15
-22

DIN 53505
DIN 53504
DIN 53504

Behavior in SL-DOT 4 brake liquid - 70h/125oС: hardness change
Tensile strengh ch.
Tension strength ch.
Volume change

SHORE A
%
%
%

0
-3
-10
-1,6

DIN 53505
DIN 53504
DIN 53504
DIN 53521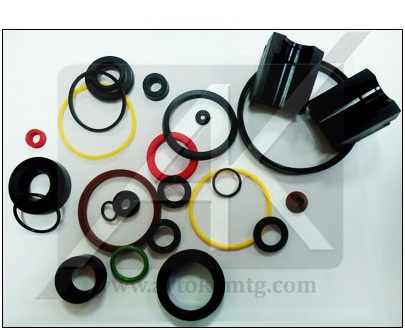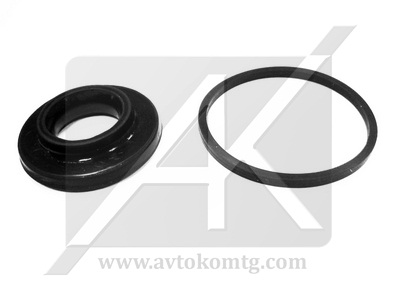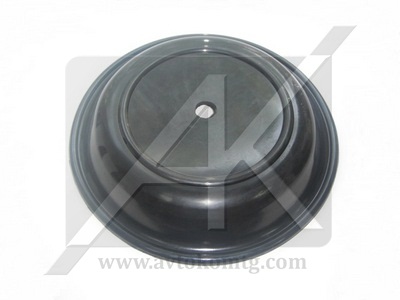 AvtokomTehnolodgy LLC uses this material for manufacturing numerous articles, such as bottle neck seals, lip-type seals, round and rectangular section rings, tank manhole seals, valve seals, interflanged and intertube seals, repair kits for keg fittings, etc. All products manufactured by AvtokomTehnolodgy have been laboratory tested, have passed certification and quality control, and are successfully used in foreign equipment of the food industry from Krones, KHS, Sidel, Alfa Laval, SIG, Tetra Pak, Sipa (Berchi Group). For exactly these reasons, such companies as Coca-Cola HBC Eurasia, Pepsico-Holding, Danone-Unimilk Group of Companies in Russia, Heineken United Breweries, Aqualife PC LLC, EFKO Group of Companies, Wimm-Bill-Dann OJSC, Baltika Brewing Company LLC, Aquanica LLC, and Efes Rus are willing to collaborate with us on a long-term basis.