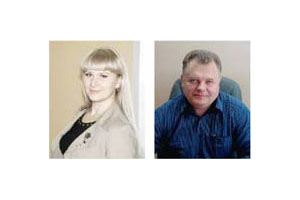 AVTOKOMTEHNOLODGY: We want to contribute to the development of the industry
AvtokomTehnolodgy has been operating in the Russian market since 2008 and proved to be a reliable supplier and manufacturer of filling line components in a short period of time.
Due to the recent events, the state import replacement program has come to the fore. How do domestic manufacturers feel in this situation? Have they been able to stick to the global strategy? Well, RF&DM correspondent asked these and some other questions to representatives of AvtokomTehnolodgy LLC, a Russian manufacturer and supplier of filling line components - Yulia Shapovalova, head of sales department, and Igor Kucherov, technical director.
Корр.:
Tell us, please, about your company and its mission in the market.
Yu. Sh.:
AvtokomTehnolodgy has been operating since 2008 and it was set up to pose real competition to European manufacturers. Our prime target from the start was to replace foreign manufacturers in the domestic market, so that the food companies we work with would not be dependent on European suppliers. At present, we are the only company offering an all-round supply of equipment spare parts.
Corr.:
Late us take a closer look at the product range you offer.
I. K.:
Our main driving force is manufacturing technical rubber, plastic and metal articles. Besides, AvtokomTehnolodgy is an official representative of Kroma LTD, supplying mechanical seals for foreign-made pumps.
Corr.:
You manufacture customized products. What exactly can you offer your clients in this respect?
I. K.:
Yes, above anything else, AvtokomTehnolodgy is a manufacturer. We produce components based on our customers' samples and drawings; we also select materials to suit the conditions in which this or that spare part operates, which helps prolong its service life.
Corr.:
What are the technical capacities of your company?
I. K.:
Our company employs only professionals - technical specialists with food industry experience. They know the equipment used in the industry, as well as the specifics of operating it. We travel to our customers' production facilities to audit their filling lines. In manufacturing our products, we offer technical solutions of the best quality.
Corr.:
Ceritification issues are becoming more and more essential for domestic companies. How do you tackle them?
Yu. Sh.:
Since we work with food companies, we totally understand the responsibility we assume. Most components we make will be in contact with food. We take all necessary steps in this regard, and that is why the quality and applicability of our products are approved by a GOST R certificate of compliance, an examination certificate of FBUZ The Center of Hygiene and Epidemiology, and an ISO 9001:2014 quality management certificate.
Corr:
Do you see any opportunities for yourselves and your own development arising from the current situation?
Yu. Sh.:
Absolutely. These days, we have more opportunities for extending our product range; we are looking at new areas. Since the beginning of this year, more customers have come to us, whose business was hurt due to their dependence on import. We are prepared to collaborate with all food companies in Russia and beyond. Now we are expanding our geography and starting to establish ties with the CIS and Customs Union countries.
Corr.:
Who is your key customer?
Yu. Sh.:
For us, every customer is important, so there is no point in singling out anyone in particular. Our customers include not only large companies, but also medium-sized and small factories. We operate throughout Russia - from Kaliningrad to Kamchatka. All of our customers receive high-quality certified products at affordable prices, qualified support from high caliber specialists and a reliable partner represented by our company.
Corr.:
What are AvtokomTehnolodgy's plans as a whole?
Yu. Sh.:
As a matter of fact, our plans are really ambitious! We are looking at extending and developing new opprotunities, opening branches in many large cities, and developing new areas. We would like to show that Russian companies can manufacture high quality products, approach their targets seriously and work towards them with confidence. We want to contribute to the development of industry. Though this contribution may not be very big on a global scale, it is very important for us as we are our country's patriots.
Corr.:
I wish you every success on behalf of our readers.
Yu. Sh., I. K.:
Thank you.
Tel.: 8-800-25-00-138
www.avtokomtg.com