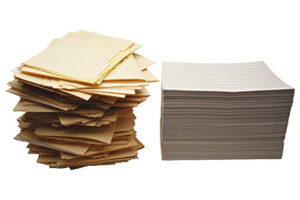 The pulp and paper industry is a branch of forestry, which includes companies engaged in the production of cellulose, cardboard, paper, etc.
The plants of pulp and paper industry can be divided into two types, depending on a method which makes cellulose. We distinguish mechanical and chemical production of cellulose. These two types differ in respect of profitability, an energy consumption, purity, ecological factors, etc. Nevertheless, a general question with both systems – importance of good mechanical seals. Whether we speak about reliable and steady consolidations in mechanical production of cellulose or in chemical, need of high-quality consolidations is a necessary condition for smooth operation of the plant, on production of pulp-and-paper products.
The technology of mechanical seals plays an important role in pulp and paper industry.
Both in performance and cost efficiency, and in the ecological plan.
Currently, to obtain a wood pulp, by processing raw materials, used hydraulic defibrators. High pressure allows a create sparing conditions for splitting wood at elevated temperature and humidity, these modern machines are predominantly used a double mechanical seal.
Thermomechanical unit for producing paper pulp may consist of more than 20 refiners. In this unit, small-grained wood is treated with steam at 130°C and then cleaved in the hydraulic refiners to individual fibers. These units are usually equipped with double seals that are used with great success in the refiners. In continuous operation, and without modifications, the service life of such seals may be more than 3 years.
The use of subsidiary raw materials is a priority of modern industrial society oriented on problems of ecology. However, in no other field of collecting and recycling have such great importance as in the paper industry.
When removing paint, flotation, pumps and sorters in installations in paper mills are equipped with sealing materials friction silicon carbide/silicon carbide.
Usually they work without washing. Washing with circulation of water is applied only in cases with high concentration of firm particles in the environment.
During handling and transportation of finished pulp paper, Ahlstrom pumps use seals without external flushing, up to 5% dry weight. In pumps Voith Sulzer, Andritz, ABS, Goulds commonly used seal NM-12, at concentrations up to 4% dry weight. Both in that and in other case, the main operating mode, is circulation of water in the pump or washing with turnover water.
Propeller mixers Bellmer for pool, hydraulic sorters of Lamort, Voith Sulzer, Ahlstrom, Andritz, Valmel, and also separators and vertical distributors, are pressurized by mechanical seals NMM-1 with a movable ring of silicon carbide.
Use of chemicals, and the corresponding instructions on environment protection makes additional demands for the equipment of cooking pumps and bleach machines by double mechanical seals.
For example the Allweiler pumps is successfully work with NV-3 mechanical seals "back-to-back".
Into hydrobrushing pulper, he is repulper, cellulose after dilution by water turns into suspension, suitable for pumping. Here for sealing of the rotor shaft are used as single or double mechanical seal. In this case, the materials of friction pairs is seal: solid alloy/solid alloy, when the concentration of pulp is approximately 4-8% by dry weight.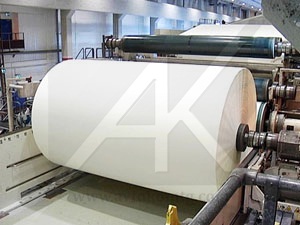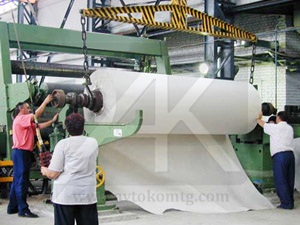 Huge number of units in the pulp-and-paper industry, such as pumps, mixers, installations for grind of fibrous materials, paper shredders, etc., are equipped with double mechanical seals UCD-APP. They are applied everywhere where double seals initially were required and was a big consumption of water. Specially formulated seal UCD-APP, working in the mode without washing, allows to save up to 2600 cubic meters in a year of barrier water on one seal with a diameter of 50 mm. Besides costs decrease thanks to lack of systems of giving of the barrier environment and water treatment because into seal water circulates and it works as the heat exchanger. It is necessary only to track an insignificant natural leakage sometimes.
After the papermaking machine, paper finishing begins, paper is passed through a calender for giving of smoothness and a luster to her. The movement between various shafts of calender in combination with heating and high linear pressure leads to alignment of paper on thickness. There are mechanical seals, prevent an effluence of oil which serves for heating of shaft and lubricant of bearings, on the equipment of such firms as, Voith Sulzer, Klemewefers and Kusters.
Recommended types of seals for a pulp and paper industry:
Device type
Materials applied according to EN12756
Mechanical seal type
Stock pump
Q12Q12E/M5/VGG1
Q1Q1V/EGG (AQ1V/EGG)
Q12Q1V/EM6G1
Single/double cartridge seal
Metallic bellow seal
Rubber bellow seal
Chest agitator
Q12Q12M5T2G1-ASEGF
Double cartridge seal
Double suction pump
Q12Q12EG1G
Single cartridge seal
Filter
Q12Q12EG1G-ASEGF
Single/double cartridge seal
Flow discharger
Q12Q12M5GG1-ASEGF
Single/double cartridge seal
Slurry pump (Serlachius)
Q12Q12VG1G-SBVGG
Double seal
Head box pump
Q12Q12EGG1-ASEGG1
Double cartridge seal
Excenter screw pump
Q1Q1VGG
Rubber bellow seal
Pressure screen
U22U2VMG1
Single cartridge seal
Refiner
AQ2EGG-AQ2EGG
Double cartridge seal
SF-Pump
Q1Q1EGG or AQ1EGG
Rubber bellow seal
S-Pump
Q1Q1EGG
Rubber bellow seal
Propeller
Q2Q2VGG
Single cartridge seal
Calender roll
AS*T6T4
Metallic bellow seal
Screw pump
Q1Q1VGG
Rubber bellow seal
Defibrator
AQ12EGG-AQ12EGG
Single/double cartridge seal
Pressure filter
Q12Q12EGG-ASEGG
Single/double cartridge seal
Pressure sorter
Q12Q12M5GG-AQ12VGG
Single/double cartridge seal
Fluffer
Q12Q12M5GG-AQ12VGG
Single/double cartridge seal
Chipper
Q12Q12M5GG-AQ12VGG
Single/double cartridge seal
Mixer
Q12Q12EGG-ASEGG
Single/double cartridge seal
Pulper
Q12Q12EG(1)G-AQ12EG(1)G
Single/double cartridge seal
Refiner-feeder-screw
Q12Q12EGG-AQ12EGG
Single/double cartridge seal
Sortierer/Screen
Q12Q12VG1G-SBVGG
Single/double cartridge seal