VMQ – Methylvinyl silicone
VMQ (methylvinyl silicone, silicone rubber) is a derivative of quartz. When it is created, organic groups such as methyl, phenyl and vinyl are attached to silicon atoms. The addition of other additional components to silicone chains makes it possible to obtain various properties of a silicone elastomer.
Properties.

VMQ elastomers are ideal for working with high and low temperatures. They have high heat resistance and oxidative stability, outstanding flexibility at low temperatures and are resistant to many chemicals, weathering, ozone and sunlight (UV). However, they are not resistant to the heated vapor, and their physical properties are usually low, but they usually persist at higher temperatures, are not easily stretchable, and exhibit poor resistance properties at break, as well as insufficient durability. They also have low gas permeability and low resistance to mineral oils and hydrocarbon solvents.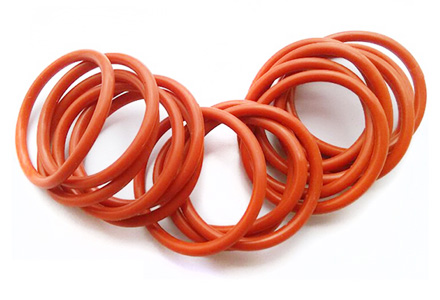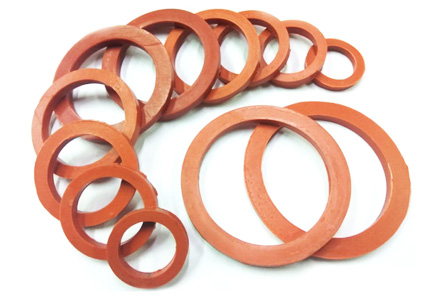 Working temperature.

- minimum: -60°C / -76F
- maximum: +225°C / +437F
- minimum (with the addition of special components): -100°C / -150F
- maximum (with the addition of special components): +300°C / +572F

Sustainability data:
| | |
| --- | --- |
| Good stability | Poor stability |
| Engine oils and gear oil (mineral oils) | Ketones |
| Diluted saline solutions | Petroleum oils and fuel |
| Moderate water | Steam with a temperature of more than +120°С |
| Dry heat | Concentrated acids and alkalis |
| Ozone, weather conditions | Hydrocarbon solvents |
Application.

Silicone rubber (methylvinyl silicone) is quite expensive, compared to most other elastomers and is therefore only used when high resistance to chemicals, oxygen, weathering and / or flexibility is required at (very) low temperatures.

Silicone rubbers are widely used in the pharmaceutical, medical, electrical, automotive, aerospace and food industries. Typical applications include surgical implants, dressings for wounds, mold making, wire and cable insulation, gaskets, seals and tubes. Silicone elastomers are also used in pressure sensitive adhesives.
The AvtokomTehnolodgy group of companies uses this material in the manufacture of seals and other rubber products operating in high and low temperature environments, as well as for the food industry.