Plastic belts for conveyors
Now any food production doesn't do without conveyors.
They are present in the design of the filling line, for moving the bottle from blowing to packaging, in equipment for the production of confectionery, filling machines, etc. Depending on the design of the conveyor, what will move along it and at what speed depends on the choice of belt - which is the main element of any conveyor.
Conveyor belts are made of plastic and metal. The belt itself is a set of separate elements connected by axes. The design of the belt elements is selected for the requirements of strength, simplification of belt cleaning and for the convenience of transportation.
The food industry mainly uses plastic conveyor belts. This is due to high wear resistance, the ability to work at high speeds, noiselessness and food tolerance.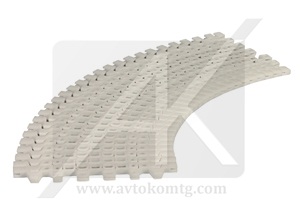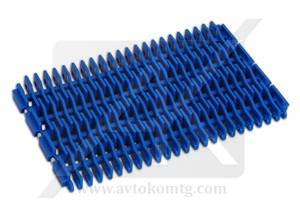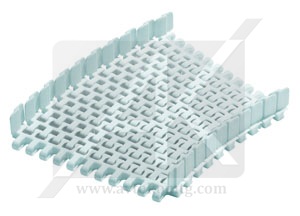 The AvtokomTehnolodgy group of companies represents in the Russian market of food industry conveyors and conveyor components manufactured by ALHAN: using high-quality environmentally friendly raw materials, with a wide range of temperatures, having a Certificate of Conformity GOST R. This products is analog of such famous brands as Systemplast, Habasit, Rexnord, etc.
We offer:
- modular belts;
- legs, components for conveyors;
- aluminum profiles;
- friction belts and roller tires;
- shelving systems.
In assortment a wide choice of plastic tapes with various openness and structure of surface, with cross profiles of various height, with longitudinal boards and frictional slips, horizontal and rotary.
Any user will be able independently to dismantle and bring together most of them. It is also possible to assemble and install "turnkey" conveyors.