NBR – Butadiene-nitrile rubber
NBR – butadiene-nitrile rubber - copolymer of butadiene and acrylonitrile. NBR is considered standard material of epiploons. Material provides good resistance of an epiploon to oils, fuels, water, hydraulic liquids on an oil basis.
Properties
NBR possesses high hardness and for rubber elastomers rather high resistance to attrition (110 mm3). Temperature limit of application: from -30 °C to +100 °C (about +120 °C are short-term). At high temperatures aging at the expense of what material becomes firm and fragile is accelerated. It begins in the oxygen atmosphere (air) approximately at 80 °C, at air access overlapping process of aging is considerably slowed down (for example, in hot oil). This elastomer possesses low ozone resistance, to weather influence and aging (it is careful at storage). Swelling in mineral oils is very insignificant, however is in strong dependence on composition of oil.
Resistance data
| | | |
| --- | --- | --- |
| Good resistance | Average resistance | Low/zero resistance |
| Mineral oils | Fuel to 40% of aromatic components (the leaded fuel) | Aromatic hydrocarbons (toluene, benzene) |
| Aliphatic hydrocarbons (propane, butane, gasolines) | Biologically decaying hydraulic liquids | The chlorinated hydrocarbons (trichlorethylene, tetrachloroethylene) |
| Water | - | Brake fluids on the basis of glycol |
| Poor flammable pneumatic liquids of the HFA, HFB and HFC groups | Silicone oils and fats (oils can cause reduction) | Poor flammable pneumatic liquids of the HFD group |
| Vegetable and animal oils and fats | - | Acetone, acetum-acid ethyl ester |
| Diesel fuel | - | - |
| A large amount of the diluted acids and the bases, salt solutions at the room temperature | - | - |
Application
NBR it is applied generally in those areas in which along with high combustible and mineral oils resistance high elasticity and low residual deformation is also required.
Main physical and mechanical charatceristics of NBR
Properties

Unit of meas.

Value

Testing rate

Hardness

SHORE A

85±5

DIN 53505

Density

g/cm3

1,32±0,02

DIN 53479

Tensile strength

N/mm2

≥15

DIN 53504

Tension strength

%

≥130

DIN 53504

Permanent deformation 100oС/22h

%

≤12

DIN 53517

Rebound elsticity

%

22

DIN 53512

Abrasion capacity

mm3

110

DIN 53516

Minimum application temperature

oС

-30

-

Maximum aplication temperature

oС

+100

-

Behavior in ASTM oil nom.1 n. DIN 53521 70h/110°С:
change of hardness, change of volume

SHORE A
%


+6
-8

DIN 53505
DIN 53521

Behavior in ASTM oil nom.3 n. DIN 53521 70h/110°С:
change of hardness, change of volume
SHORE A
%
0
+1
DIN 53505
DIN 53521
Behavior in air 70h/100°C: change of hardness, change of volume
SHORE A
%
+3
0
DIN 53505
DIN 53521

Behavior in water 70h/100°C: change of hardness, change of volume

SHORE A
%

0
+2,5

DIN 53505
DIN 53521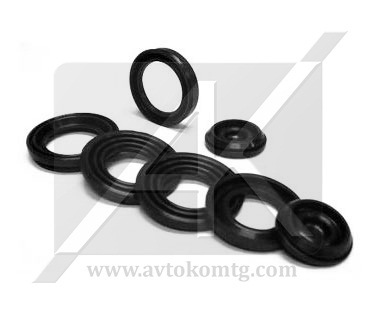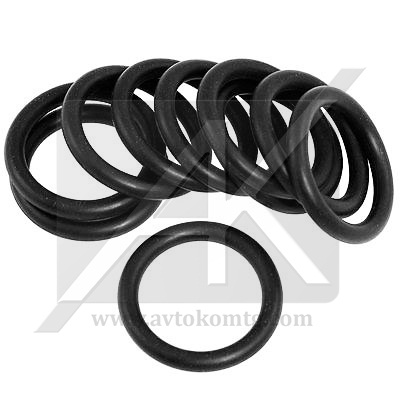 NBR is widely used for production of epiploons, a conveyor tape thanks to low cost (in comparison with other basic polymers), to low swelling, good oil resistance and wear resistance. The greatest lack of a nitrile of weak resistance to the increased temperatures: material hardens, cracks, loses ability to trace a shaft beating. At low temperatures of NBR becomes inelastic, can collapse at rotation of a shaft.
The AvtokomTehnolodgy group of companies uses this material for production of various rubber products, proceeding from specifications of area of their application. Butadiene - nitrile rubber is applied at production of mechanical seals for pumps, such firms as Hilge, KSB, Grundfos, Packo, Ebara, Wilo, Tuchenhagen,
Alfa Laval, APV, Fristam, etc.